Looking for the bestsellers? Here's a link to the official New York Times Bestsellers!
Want to read a bestseller that's a little more obscure? Try the Indie Bestsellers!
Want our personal recommendations? Here are our Staff Picks for the month! They'll be 10% off until the end of September.
Dylan's pick for September is Breed by Chase Novak. His review: 
The Twisden twins, Adam and Alice, are the result of a last-ditch fertility procedure a Manhattan couple undergoes in Slovenia. As the kids get older, they realize their parents are becoming increasingly different–and the results could be deadly. This book is spine-chilling with a creepiness that leaves you feeling uneasy and mortified–all in the best way. Horror at its best: perfect for Stephen King fans!
Gabriella's staff pick for September is Tyrannosaur Canyon by Douglas Preston. Her review:
In light of the recent news about SUE the T. rex being moved from the main hall of the Field Museum, read about the quest to recover another dinosaur. Billed as Jurassic Park as written by John Grisham, this thriller carries a multi-layered plotline involving a virus, moon rocks, a prospector murdered after refusing to divulge the location of a T. rex skeleton, and an ex-CIA agent turned monk. Like all of Preston's thrillers, science and heart-pounding twists combine to create an unstoppable story of greed and archaeology. It may seem an odd combination, but Preston is one of the masters of the form.
Goodreads Summary of Tyrannosaur Canyon.
Ready for more? Come to the store and check out our Staff Picks shelf!
If you're reading along with WCMY, here's our book for discussion in September!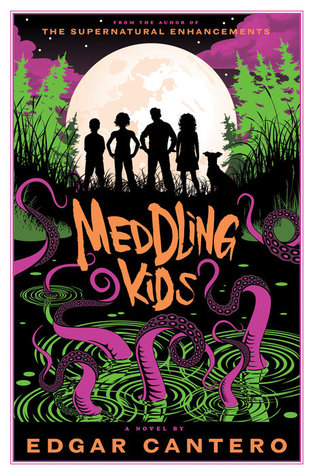 1990. The teen detectives once known as the Blyton Summer Detective Club (of Blyton Hills, a small mining town in the Zoinx River Valley in Oregon) are all grown up and haven't seen each other since their fateful, final case in 1977. Andy, the tomboy, is twenty-five and on the run, wanted in at least two states. Kerri, one-time kid genius and budding biologist, is bartending in New York, working on a serious drinking problem. At least she's got Tim, an excitable Weimaraner descended from the original canine member of the team. Nate, the horror nerd, has spent the last thirteen years in and out of mental health institutions, and currently resides in an asylum in Arhkam, Massachusetts. The only friend he still sees is Peter, the handsome jock turned movie star. The problem is, Peter's been dead for years.
The time has come to uncover the source of their nightmares and return to where it all began in 1977. This time, it better not be a man in a mask. The real monsters are waiting.
With raucous humor and brilliantly orchestrated mayhem, Edgar Cantero's Meddling Kids taps into our shared nostalgia for the books and cartoons we grew up with, and delivers an exuberant, eclectic, and highly entertaining celebration of horror, life, friendship, and many-tentacled, interdimensional demon spawn.