Looking for the bestsellers? Here's a link to the official New York Times Bestsellers!
Want to read a bestseller that's a little more obscure? Try the Indie Bestsellers!
Want our personal recommendations? Here are our Staff Picks for the month! They'll be 10% off until the end of January.
Dylan's pick for January is Cain's Blood by Geoffrey Girard. His review: 
Take the DNA from notable serial killers and use it to clone an army of kids to use against the world as a bioweapon. Now raise those kids in a controlled environment with surrogate families and do not let them know the truth. This is the psychological basis for Cain's Blood.
When Jeffrey Dahmer's clone learns the truth, he decides to run, and the other clones are released to hunt him down.
A compelling twist on nature vs. nurture.
Goodreads Summary of Cain's Blood.
Gabriella's staff pick for January is Beneath the Sugar Sky by Seanan McGuire. Her review: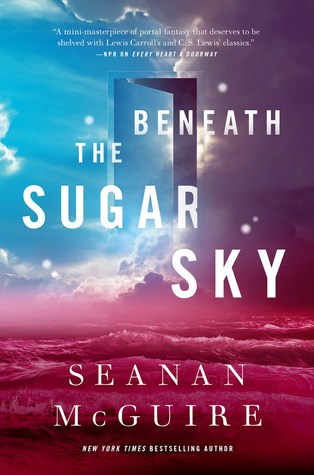 In the third novella set in the world of children who have to live in the real world after life in magical lands, we are introduced to Cora, who arrived from a watery world. However, she is soon sent off on a quest to save the sugary land of Confection by preventing a girl from being murdered–the problem is, she's already dead. Luckily, Confection is a Nonsense world, so little trifles like that don't matter!
Goodreads Summary of Beneath the Sugar Sky.
Ready for more? Come to the store and check out our Staff Picks shelf!
If you're reading along with WCMY, here's our book for discussion in January!
Just days before a massive exhibition opens at the popular New York Museum of Natural History, visitors are being savagely murdered in the museum's dark hallways and secret rooms. Autopsies indicate that the killer cannot be human…
But the museum's directors plan to go ahead with a big bash to celebrate the new exhibition, in spite of the murders.
Museum researcher Margo Green must find out who-or what-is doing the killing. But can she do it in time to stop the massacre?